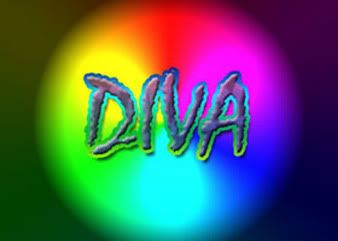 Amanda's 10th birthday is coming up next month, so we have started planning. Amanda has decided that this year will be a DIVA party, and tonight she and I came up with our definition of what a DIVA is for the invitations...
What is a DIVA?
She's a girl with light in her eyes, love in her heart and a positive outlook on life. She is comfortable being herself. She is genuine. She believes in herself and is loyal to her friends. She is kind. She can be a girly-girl or a tomboy.

She is D-elightful I-ndividual V-ibrant and A-uthentic!
She's YOU!!