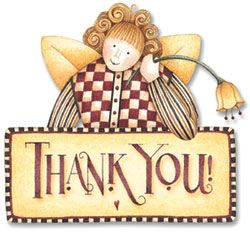 Les finally had a day off yesterday, and what did he do with his first day to himself in a long time(?)...he spent much of it being thoughtful and romantic toward me(!)... And when I got home from work, I was greeted with this amazing card ("sometimes I don't think you realize how deeply you are loved...") and a treasure box to open. Inside was a Debbie Mumm teacup (did you know she made teacups?!)...with a scripture on it (Ps 57:4 "May your glory be over all the earth." ...from the 'all things grow in love collection')!
This was definitely a jewel from God. You know, sometimes you wonder if you really are making as much of a difference as you want to. I love Les sooooo much, and I just want to be the best wife to him (and the best mom to Amanda)... The words in Les' card affirmed and encouraged me about the difference I make...and if I am the things he put in the card, then that is all because of The Father, so I lift that up to Him.
I'm so blessed to have Les in my life! I waited and looked for him for a long time (or so I thought), but he is ALL I waited for!
"I found THE ONE my heart loves!" (Song of Songs 3:4).